VARMINT NUTMEG
Laminated Nutmeg Stock, Blued & Stainless Steel
THE SUPREME RIFLE
Howa Varminter Supreme rifles take performance to new heights. Built around the proven M-1500 action, these rifles have 24-inch hammer-forged bull barrels with recessed muzzle crown in either non-glare blue or matte stainless steel. The M-1500's acclaimed trigger adjusts for sear engagement and weight of pull. A three position safety allows safe single-loading and secure bolt lock-down. Recoil pads and swivel studs are standard.
The European Varminter Supreme stock is designed with a raised comb and rollover cheekpiece, a full pistol-grip with palm-filling swell, a broad beavertail forend and vented stock for barrel cooling.
For hunting, pest control, or match competition, you can't go wrong choosing a Howa M-1500 European Varminter Supreme rifle.
Broad, Beavertail Forend with Large Cooling Vents 2. 24" Heavy Barrel
Blue or Cerakote™ Finish
Dual Sling Swivel Studs Included
Forged, One-Piece Bolt with Two Locking Lugs
Full Pistol Grip with Palm Swell
Raised Check Piece
Three Position Safety
HOWA AMMO BOOST DETACHABLE 5 ROUND MAGAZINE
Get more firepower from your Howa M-1500 hunting rifle with the Howa Ammo Boost Detachable 5 Round Magazine. The Ammo Boost Detachable magazines are available in either 5 or 10 round magazine capacities and made specifically for target shooters and varmint hunters. The polymer body magazines will turn a standard four round box magazine into a higher five round detachable or ten round capacity, depending on your needs. The Howa Ammo Boost Advantage magazine slots into a special trigger guard housing that replaces the existing floor plate of your Howa M-1500 long or short action. Assembly requires the new floor plate and either a five round or ten round magazine in the caliber of your choice.
HOWA ACTUATOR CONTROLLED TRIGGER
Howa is now equipping each barreled action with the new Howa Actuator Controlled Trigger system (HACT) that eliminates trigger creep and lightens trigger pull. The HACT system fits all Howa M-1500 rifles that were previously equipped with Howa's three position safety trigger group. The HACT assembly is a completely redesigned trigger and sear unit that actually creates a two-stage trigger. This allows the shooter to take up trigger creep before squeezing through to touch off the round. HACT allows for a lighter let-off of between 2.5 and 3.8 lbs, eliminating trigger jerk – or pulling off the shot because the trigger pull is too heavy.The HACT trigger from Howa will improve your accuracy with a crisper, cleaner and lighter trigger pull. This will give you better groups and . . . cleaner harvests!
HOWA 100% LIMITED LIFETIME WARRANTY
The HOWA Lifetime Warranty states that Howa offers a 100% Lifetime Warranty to the ORIGINAL PURCHASER on all HOWA rifles for manufacturer defects. The HOWA Rifle 100% Lifetime Warranty covers faulty, defective or broken parts due to manufacturing, and provides repair or replacement at no additional cost. Howa requires an original receipt, and that the firearm be registered with Howa. The Warranty is not transferrable.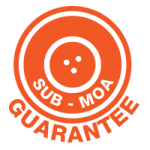 HOWA SUB-MOA GUARANTEE
Howa rifles are guaranteed to deliver sub MOA performance of 1 inch or less at 100 yards with premium factory ammunition. Guarantee is not transferrable.
| | | | | |
| --- | --- | --- | --- | --- |
| CALIBRE | BARREL LENGTH | LENGTH OF PULL | OVERALL LENGTH | WEIGHT |
| .223 Rem. | 20″ | 13.87″ | 42.50″ | 8.50 lbs |
| .223 Rem. FLUTED | 20″ | 13.87″ | 42.50″ | 8.25 lbs |
| .22-250 Rem. | 20″ | 13.87″ | 42.50″ | 8.50 lbs |
| .308 Win. | 20″ | 13.87″ | 42.50″ | 8.50 lbs |
| .308 Win. FLUTED | 20″ | 13.87″ | 42.50″ | 8.25 lbs |
CALIBER//  .223 Rem, .308 Win, 6.5 Creedmoor, .300 Win Mag
MAGAZINE//  4-5
BARREL LENGTH//  20"
WEIGHT//  3.7-3.8 Kg